Smoke Mindfully to Quit Mindfully : Day 7: Change How You Enlighten – PsychCentral.com (blog)
See on Scoop.it – Mindfulness for Everyday Living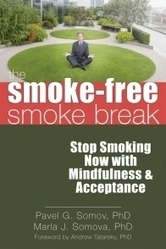 Smoke Mindfully to Quit Mindfully : Day 7: Change How You Enlighten
PsychCentral.com (blog)
Smoking is pyrotechnics: the cigarette is a fuse, your lungs a bomb of pleasure and worry. Today's objective is to change how you set yourself on fire.
Brenda Bentley's insight:
You cannot change while you are unconscious what you make councious is change.
See on blogs.psychcentral.com